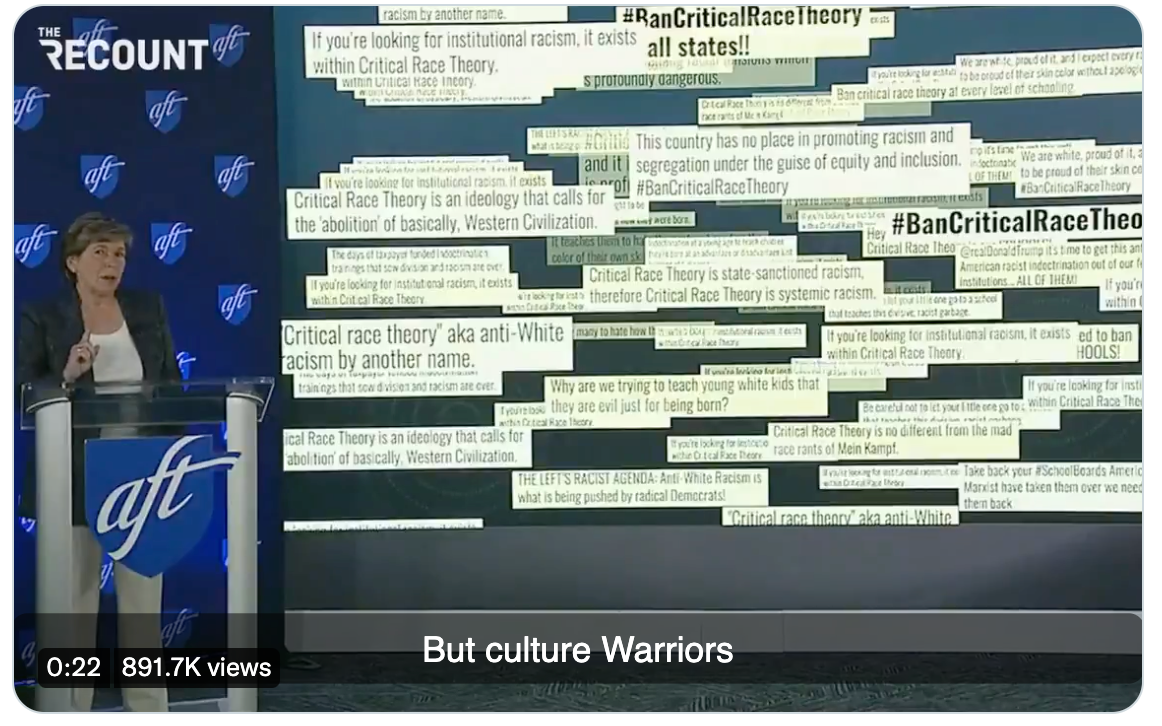 Texas AFT: November 5, 2021: the government joins the fray in the cultural war over school books, history; Notable electoral results; Erase student debt with Summer!
Hotline last week described how a state lawmaker used his role as lawmaker at the head of an investigative committee to start a fire on race, sex and gender issues taught in schools — Rep. Matt Krause's letter asking districts to conduct a search and inventory of 850 books and other school resources he finds objectionable.
Not wanting to miss the political parade of absurdity, Governor Greg Abbott joined the fray by writing his own letter this week, demanding that the Texas Association of School Boards (TASB) ensure that no student is exposed to pornography. The TASB responded that the governor was wrong and that the Texas Education Agency, the State Board of Education and local districts should be responsible for monitoring educational materials. (TASB is a professional, non-profit organization that supports school boards and administrators with training and local policy development.)
Abbott's letter is misdirected and is a blatant attack on school boards in general through their professional support organization. "The governor is laying the groundwork to demonize school boards and educators," said Zeph Capo, president of AFT of Texas. "Far-right conservatives know that if they launch cultural wars and absurd crusades at the local level, they can use these skirmishes to fuel their electoral ambitions."
Capo added that school districts already have a process to address parents' concerns about materials, but they are using that process to attack districts at all levels. As an example, Capo noted that a parent who objected to illustrations in a Keller ISD book drew the district's attention to the book and the one high school copy was immediately withdrawn. . This did not stop the parent from continuing to attack the district and its teachers on other issues by claiming that "leftist teachers, librarians and counselors" were trying to indoctrinate students with critical race theory. .-even throwing into it the well-established discipline of social and emotional learning.