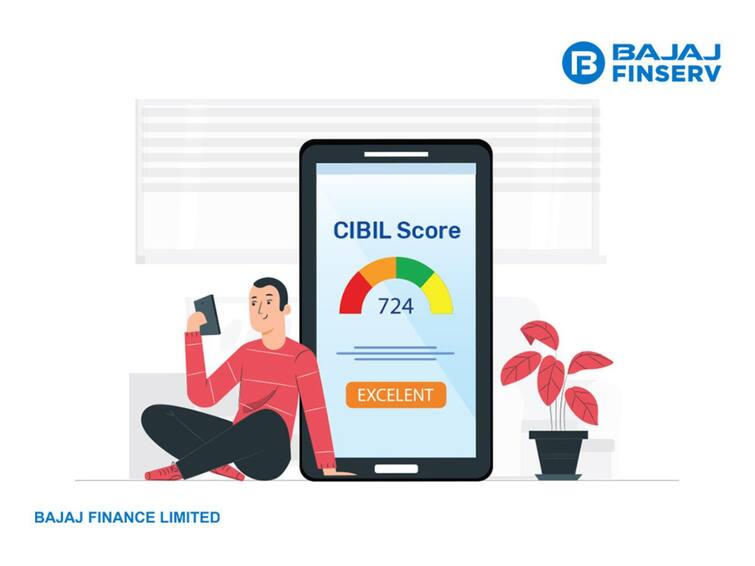 Steps to download CIBIL report and 4 tips to improve your credit score
Your loan eligibility largely depends on your CIBIL score. This is because your score gives the lender insight into your repayment capabilities and past credit behavior. With this, they can assess whether you have a high or low risk of default and offer you credit accordingly. High-risk borrowers usually get loans with strict repayment terms, while low-risk borrowers can get relaxed terms, which makes repayment easier.
One of the ways to make sure you have a good credit score and qualify for fast, easy and affordable loans is to check your score regularly. To do this, you can go to the official CIBIL website and generate your CIBIL login credentials. Regularly checking your credit score will allow you to better understand your credit health and take steps to improve your score.
Here are the steps to download your credit file and some tips to improve your CIBIL score.
Steps to Download Credit Report from CIBIL Website
Before you can upload your credit report to the CIBIL site, you must first create your account and generate the CIBIL login credentials. The steps for this are:
Visit the CIBIL official website

Click on "Get CIBIL score and report for free"

Fill in the form with the required details

Submit the form and complete the verification
Once you are done, you can use the CIBIL login credentials you defined by filling out the form and logging into your account. After logging into your account, follow these steps to download your CIBIL report.
Go to Dashboard

Click on 'Check CIBIL score'

Click on "View my report"

Check your credit report

Click "Print Report" and save your credit report to your device
Tips to improve your CIBIL score
Pay your monthly dues on time
Repayment discipline plays an important role in determining your credit score. If you make payments on time, you show that you are a responsible borrower and therefore have a low risk of default. This results in a good credit rating and easy availability of new credit. You can set up reminders to make sure you don't miss any of your monthly payments.
Pay attention to your use of credit
Credit utilization refers to the credit you have against the limit provided by the lender. As a general rule, you should limit the use of your credit to 30% of your total credit limit. Having the ideal credit usage shows that you can manage your finances and live on your monthly income. If you need to use more credit, you can ask your lender or bank to increase your credit limit. This will help you keep your credit utilization rate at an ideal level.
Benefit from different types of credit
Borrowing different types of credit shows that you have experience dealing with secured and unsecured credit. It also shows that you can handle all types of credit and therefore have a low risk of default.
Keep in mind that to qualify for different types of loans, you should not apply multiple times in a short period. With each application, lenders check your CIBIL score, which registers a thorough investigation. Serious inquiries lower your credit score, and having too many in a short period of time can have a lasting effect on your credit score. In effect, it shows that you are credit hungry and therefore may have a higher risk of default. So, borrow a combination of loans over time after making sure you have an appropriate repayment plan in place.
Maintain a low debt-to-income ratio
Like the credit utilization ratio, your debt-to-equity ratio is the percentage of income you pay in monthly dues. Ideally, you should have a debt to income ratio of 30-40%. This ensures your monthly repayment is on budget, reducing your risk of default and improving your score.
One important thing to remember about increasing your credit score is that you won't see results overnight. Improving your credit score is a gradual and continuous process. You can track your progress by regularly checking your credit score and report. Good credit health is key to getting new credit on affordable terms and securing your future credit decisions. You can check your credit score and report for free once on the CIBIL website. Ideally, you should check your CIBIL score at least three times in a year.
For this purpose, opt for the free credit score check services offered by other lending institutions. Bajaj Finserv is one of the best NBFC offering free credit score check services. Through this service, instead of creating CIBIL login credentials, you can check your credit score by simply providing your basic information. It can give you results instantly and allow you to take quick action. Check your CIBIL score today to monitor your credit health and take quick action to improve your score.
[Disclaimer: This article is a paid feature. ABP and/or ABP LIVE do not endorse/ subscribe to the views expressed herein. We shall not be in any manner be responsible and/or liable in any manner whatsoever to all that is stated in the said Article and/or also with regard to the views, opinions, announcements, declarations, affirmations, etc., stated/featured in the said Article. Accordingly, viewer discretion is strictly advised.]