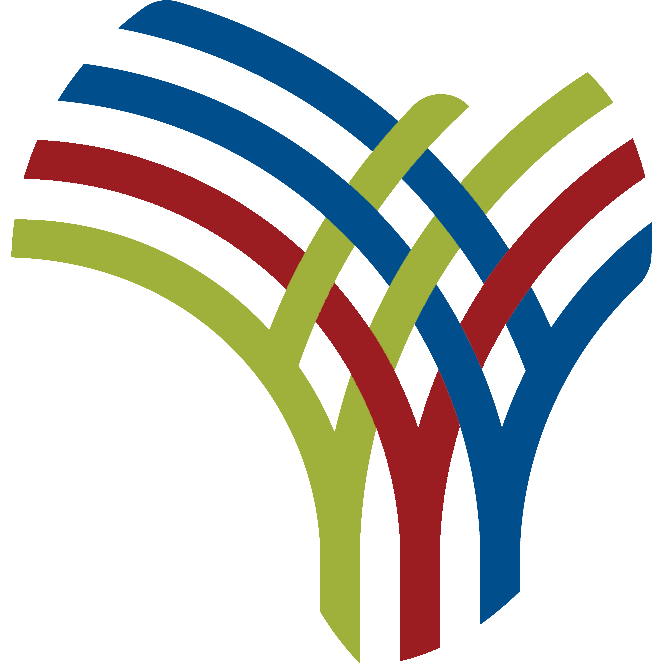 South Africa: the nation must get out of tax problems
The government that stubbornly sticks to its austerity path is not working. If South Africa increases GDP growth, public debt will regulate itself.
After an electoral humiliation that saw 2.7 million fewer people vote for the ANC than in the 2016 local elections, when Jacob Zuma was the party chairman, the National Treasury presented a budget that shows the government has gave up trying to reverse the trend of dramatic loss of support for the ruling party and growth of the economy to create jobs.
The ANC clearly has a death wish. Otherwise, why would he sanction a budget that results in a weakening economy, further deterioration in municipal service delivery, and increased unemployment and poverty just 30 months before a national election?
In his first medium-term fiscal policy statement on November 11, Finance Minister Enoch Godongwana affirmed the government's commitment to failing economic policies. These resulted in "a lost decade" in terms of economic development, during which the gross domestic product (GDP) per capita did not increase between 2009 and 2019.
The budget statement provided evidence that there will likely be a second "lost decade" between 2020 and 2030. In a forecast, which shows it doesn't believe its own economic stimulus package will succeed, the Treasury said that the economy would return to its pre-pandemic trend of weak GDP growth after a technical rebound in 2021.
The economy will grow 5.1% in 2021, mainly because there hasn't been a hard lockdown this year. But GDP for 2021 will still be 1.5% lower than in 2019. The Treasury announces that there will be an average GDP growth rate of 1.7% per year between 2022 and 2024, which will hardly be sufficient to keep up with population growth.
It indicates that the GDP per capita will increase by 1% per year between 2022-2023 and 2030-2031. But the budget statement did not foresee any action to change that bleak outlook that could create an economic wasteland by 2030. It served another portion of the austerity and structural reforms it has presented to the nation every year for a while. decade without success.
Tax space
In the February 2021 budget, the Treasury announced austerity measures of R264.9 billion for the three-year medium-term spending framework up to fiscal year 2023-2024. Budget cuts have been calculated on the basis of spending plans that were presented in the 2020 budget.
The medium-term fiscal policy statement is a mid-year adjustment of the budget to reflect new economic conditions. It also presents the first projections for the next cycle of the medium-term expenditure framework 2021-2022 to 2024-2025, which is confirmed in the February 2022 budget. The major change since the February 2021 budget has been a rebasing of statistics. of GDP, which revealed that the economy was 11% higher than expected.
This created more fiscal space for the government to increase spending. The debt-to-GDP ratio for March fell to 70.7% from the previous estimate of 80.3%. After examining the government's cash balances of 333.9 billion rand, the net debt-to-GDP ratio was 64.7%. The mid-year adjustments saw a revised estimate of tax revenue for the year 2021-2022 that was Rand 120.3 billion higher than what was presented in the February 2021 budget due to a surge. world commodity prices.
Spending increased by 77.3 billion rand. This included 26.7 billion rand to pay for the reintroduction of the monthly distress social assistance subsidy of 350 rand after the July riots, 20.5 billion rand to settle a wage dispute with public sector unions and R11 billion for the second phase of the presidential election. job boost which created 445,000 jobs in the short term. This was offset by drawdowns from the government contingency reserve, insufficient planned spending and program suspensions worth R17.9 billion. Therefore, the net addition to expenditure was R 59.4 billion.
Over the next medium-term spending framework starting in April 2022, real main budget non-interest spending (after inflation) will decline by 3.3% p.a., or around 4.7% p.a. if we consider the expected population growth.
Busi Sibeko, researcher at the Institute for Economic Justice, says real budgets for basic education, health and social protection will decrease by an annual average of 3.1%, 4.8% and 5.8% per year respectively. Real wages in the public sector will decline by 3.3% per year. The Treasury says the cuts will lead to larger class sizes and poorer academic performance.
But it doesn't matter because the goal of drastic budget cuts is to achieve a primary surplus – the budget deficit excluding interest payments – by 2024-2025. The debt-to-GDP ratio will then stabilize at 77.8%.
The budget statement said there would be no support for state-owned enterprises. "Decisions on the presidential initiative for jobs and additional funding for social grants beyond the current year are dependent on revenue results and will be announced in the 2022 budget."
A growth challenge
The Treasury's defense of austerity is through a relentless campaign of fear on the public debt. He says he has spent too much since the global financial crisis and the Great Recession of 2007-2009. The result has been soaring public debt. Higher borrowing levels pushed up bond yields, the interest cost of long-term government bonds. This crowded out other government spending items. The far-right conclusion is that the fiscal multiplier – the additional GDP generated by each rand of new spending – is zero or even negative. If you increase your borrowing, bond yields will rise and offset the effect of the stimulus. Since fiscal policy is not on the table – because public debt is too high and higher spending will not generate GDP growth – the only option is to have structural reforms.
However, there is no universe in which South Africa has a high debt ratio, even when compared to upper middle income countries. According to the International Monetary Fund, the global average debt-to-GDP ratio rose 15 percentage points to 98.6% of GDP in December 2020, from 83.6% the year before. Each country has suffered similar shocks to its GDP and tax revenues. In relative terms, South Africa is where it was before the crisis. Selected debt ratios for upper middle income countries were Angola (136.5%), Brazil (98.9%), Egypt (89.8%), India (89.6%) and Sri Lanka (101.2%). On what basis does South Africa have a high debt ratio? There is no tipping point at which a rising debt ratio leads to economic collapse. South Africa has a GDP growth problem, not a debt problem. If it increases GDP growth, the lower part of the debt ratio, the debt will take care of itself.
Although it is difficult to isolate the effect of fiscal policies alone, an in-depth analysis of statistics since 1994 shows that the economy performed poorly when public spending was low and grew rapidly during the period – between 2004 and 2008 – where she started spending again. South Africa did not spend too much money after the Great Recession. Between 2009 and 2019, the government's final consumption expenditure increased by 1.8% per year.
There were two stages during this period. The economy performed better during the first stage (2010 to 2013) due to slightly expansionary fiscal policies. Government final consumption expenditure has increased by 3% per year. Public investment has grown 3.9% per year. The GDP grew by 2.8% per year. There was a surplus of budget revenue – in-year budget revenue over budget forecast – of R28.9 billion during that period, according to the Treasury.
During the second stage (2014 to 2019), there was a collapse in the trend GDP growth rate due to restrictive fiscal policies. The growth of general government final consumption expenditure fell to 1.1% per year. Between 2013 and 2019, public investment fell by 27.1%. The trend GDP growth rate has fallen to 1% per year. The collapse in trend GDP growth in the second period led to a drop in budget revenue of R 250 billion between 2014-2015 and 2019-2020, according to the Treasury. This means that austerity policies have caused growth to collapse and the debt ratio to increase. A national budget does not work like a family budget. When a government cuts spending, it cuts revenue.
Two pillars
The government's stimulus plan is based on two pillars: infrastructure spending and structural reforms. In 2020, South Africa had an investment ratio of 13.7% of GDP. The annual deficit to achieve the national development plan target of an investment ratio of 30% is R900 billion. However, the collapse in public investment since 2013 is the main reason for the decline in total investment. The government has not explained how it will reverse this decline.
Three years after being mentioned by President Cyril Ramaphosa, the government's R100 billion infrastructure fund has no money. Structural reforms are codes of privatization, deregulation and liberalization of the economy in order to create opportunities for the private sector. However, the government's flagship reforms at Eskom and Transnet will close less than 6% of the annual investment gap.
Finally, the fiscal multiplier should be seen as a political variable that the government can control or influence if it coordinates its growth strategy with the Reserve Bank. If South Africa had a real central bank, it could reduce the cost of the government's borrowing program in two ways. It could implement a policy of controlling the yield curve, as has been done in countries like Japan and Australia, where the central bank sets a long-term bond yield target and commits to buying. as many obligations as necessary to achieve the objective. The Reserve Bank could also directly finance government spending at no cost, or on favorable terms with a payment holiday until the economy recovers.
The only way out of the worst post-apartheid economic and social crisis is for the government to start investing heavily in its people and infrastructure.