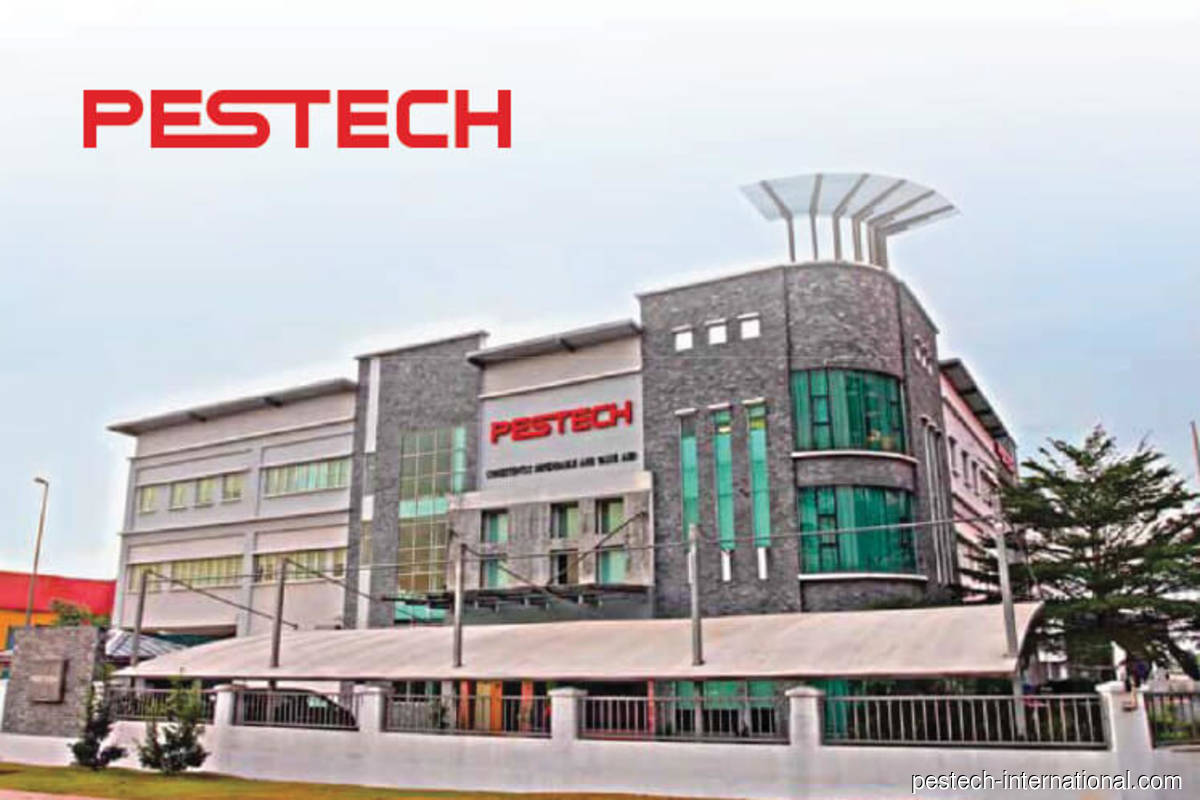 Pestech to finance, modernize and operate KLIA sky train project for RM 743 million
KUALA LUMPUR (December 28): Pestech International Bhd has been awarded the Kuala Lumpur International Airport (KLIA) skytrain project for RM 742.95 million, which involves upgrading the automated passenger transport system (APM) of 1.2 km to the airport, as well as the Operation and maintenance of Aerotrain, for a period of 10 years.
The weekly Edge reported in July that Pestech and rolling stock maker Bombardier Transportation were leading the project, which was the subject of an initial tender in August 2020.
In a December 27 filing, Pestech said its wholly owned unit Pestech Technology Sdn Bhd accepted the award letter from Malaysia Airports (Sepang) Sdn Bhd, a unit of Malaysia Airports Holdings Bhd (MAHB), for the design, supply, installation, testing and commissioning of the APM and associated works.
Pestech will however be responsible for financing the project, estimated at RM300-350 million over its three years of development, and MAHB's payment will only be phased over six years from the fourth year in 2025.
Speaking to The Edge in an exclusive interview, Pestech Group Managing Director and Chief Executive Officer (CEO) Paul Lim Pay Chuan said the company would become the EPCC (Engineering, Procurement, Construction and Commissioning) contractor. service), with Bombardier as a subcontractor and technology partner.
The Aerotrain will be developed from March 14, 2022, involving the upgrade of Bombardier's current Innovia APM 100 rolling stock to the Innovia APM 300, Lim said.
Once completed, Pestech will also be responsible for the operation and maintenance (O&M) of the aerotrain from March 13, 2025 to February 11, 2034.
"We see this as an opportunity for the group to enter a new segment not only to undertake rail electrification, but also full-fledged services including rolling stock, train control systems," Lim said. .
"The O&M part gives us the opportunity to really learn how to drive the train so that we can offer value-added services to customers in the region in the future," he added.
It is high time to replace or modernize the aging KLIA Aerotrain system, which entered service in 1998 and has suffered more and more failures over the years, having carried over 300 million passengers in its 23 years of service.
In a statement on the contract award, MAHB Managing Director Datuk Iskandar Mizal Mahmood said the skylines are nearing their end of life phase and need to be modernized so that passengers can be better served.
"The new Aerotrains will be upgraded with the track system infrastructure, which will also provide the airport with better operational efficiency.
"There is no doubt that passengers will experience inconvenience over the next three years during the upgrade period. While we strive to minimize service disruption, passengers will continue to be transported using the well-functioning airside bus service as an alternative. service since 2017, "added Iskandar.
MAHB said the tender was preceded by three feasibility studies to determine requirements and a series of stakeholder engagements with the Ministry of Transport, regulators and government agencies.
The airport operator appointed the American consulting firm Jacobs Engineering Group to provide project management consulting services from the development of detailed design stages through to project completion, using the design approach. -construction-financing-operation-maintenance (DBFOM).
"In Malaysia, Jacobs has been involved in almost all major rail and transit projects, including the Ampang Line, Kelana Jaya Line, Putrajaya Line and, most recently, the JB-Singapore RTS link," MAHB added. .
In the meantime, Pestech will need to raise the necessary funds to execute the development of the project over the three years 2022 to 2024, which Lim says will come from both equity and debt.
At the end of September, Pestech had short and long term loans of RM 479.24 million and RM 795.34 million respectively, against cash and term deposits of RM 138.95 million. Net debt stands at 1.44 times.
According to its annual report, the group's main activities are electricity distribution and smart grids; high voltage and extra high voltage electrical system; railway electrification and signaling; power generation, transmission lines and electric cables; and the management of infrastructure assets.
On-going railway projects include the electrification of the Gemas-JB double-track railway and, likewise, the electrification of the Putrajaya MRT line (MRT2).
The company has consistently made profit since its IPO in 2012. For the fiscal year ended June 30, 2021 (FY21), net profit increased 29% year-on-year to RM 66.38 million or 8.72 million. sen per share, against RM 51. .45 million or 6.73 sen per share. The annual turnover increased 11.49% to RM 889.36 million, compared to RM 797.68 million.
Executive Chairman Lim Ah Hock owns a 33.47% stake in Pestech, while his nephew Paul Lim, the company's chief executive and group CEO, has a 19.76% stake.
Pestech shares gained two sen or 2.58% to 79.5 sen per share on Monday, giving it a market cap of RM 754.65 million.
Also read:
Pestech Bags RM743m KLIA Aerotrain Project
Pestech increases by 8.18% after the bagging of the KLIA Aerotrain project