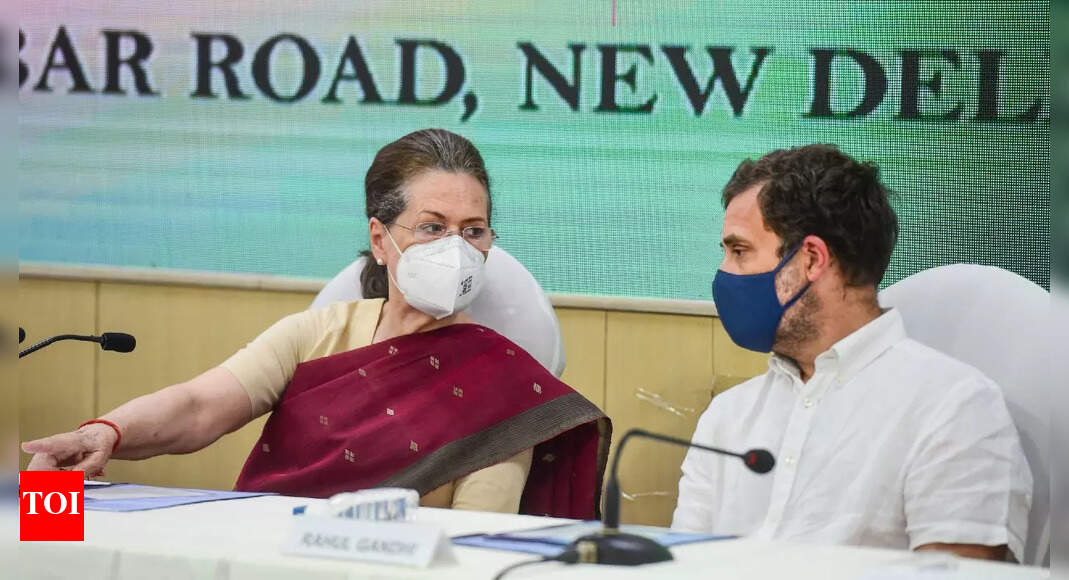 Paying off 'debt' to Congress, avoiding dissent: Sonia Gandhi at CWC meeting | India News
NEW DELHI: Ahead of the mega brainstorming session in Udaipur meant to devise an action plan to revive the slippery fortunes of Congress, President Sonia Gandhi on Monday urged leaders to repay the "debt" to the party with their service and to renounce the apocalyptic forecasts and the dissent which demoralizes the executives.
In a serious plea against the growing disarray, the Congress leader told a CWC meeting: "There are no magic wands. party has been at the center of the life of each of us. He expected our full allegiance and was kind to each of us. Now, when we are at a crucial moment, it is imperative that we move forward and repay our debt to the party in full."
The recall seemed to take aim at the debilitating dissent that has gripped Congress lately, involving veterans of the government and the organization.
Seeking discipline, Sonia added: "Self-criticism is of course necessary in our party forums. But it should not be done in a way that erodes self-confidence and morale, and an atmosphere of sadness and unhappiness prevails.
In Udaipur Chintan Shivir, sources said, the party may seek organizational structural changes like those suggested by pollster Prashant Kishor with a different body to deal with elections, alliances, campaigning, as well as new positions for dedicated tasks. There are suggestions to give state units more autonomy over appointments that are dictated by the AICC. During the CWC discussions, members also sought a targeted strategy for Himachal Pradesh and Gujarat, while some felt the party should prepare specific plans for the 540-plus Lok Sabha seats for the elections. The party is also seeking year-round training for workers and has approved a year-long membership drive through digital registrations.
The CWC meeting was convened to discuss the agenda for the 'Chintan Shivir' to be held from May 13-15, with Sonia urging an action plan to position the party to meet the challenges, which it s be it an organizational recovery roadmap or a political agenda. to confront the BJP government. She stressed the importance of this great brainstorming saying that "it must not become a ritual, but announce a restructured organization to respond to the many ideological, electoral and managerial tasks that we face".