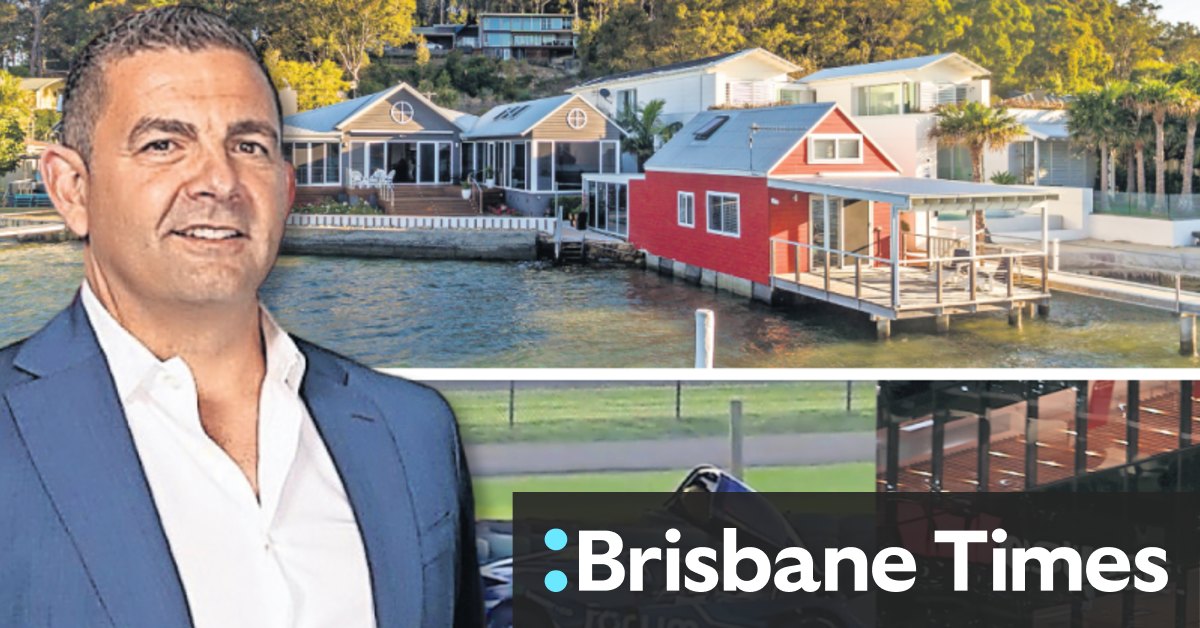 Papas executive accused of failing to act on 2018 whistleblower report
A clearly annoyed Mr Rollinson hit back at suggestions from liquidators lawyer Nick Kidd, SC, that he missed an opportunity to stop the fraud when he received Mr Elgar's email in 2018.
"It was an issue you did not adequately address in 2018 when it was raised with you. Do you agree, "Kidd asked Mr. Rollinson.
Mr. Rollinson replied: No, that's your guess, Mr. Kidd.
Mr Kidd replied: The effect of what you did in May 2018, when this issue was raised with you by Mr Elgar, was to allow Mr Papas to take hundreds of millions of dollars from lenders using fake leasing, don't you agree?
Mr. Rollinson again replied: "Again, that's your guess, Mr. Kidd."
Mr Rollinson also revealed during questioning that he suspected that the Forum's financial director, Tony (Moussa) Bouchahine, had been involved in the fraud. Mr Rollinson made the allegation after initially telling the hearing that he did not suspect any staff to have been involved in the fraud.
Loading
Mr Rollinson then recalled having suspicion after being taken to an email he wrote in mid-July to seek internal advice on the possibility of terminating Mr Bouchahine's employment and another employee of the Forum Group's finance department, Kathleen Wang.
"I was only speculating about his involvement and his knowledge," Mr Rollinson told the court after receiving the email.
Mr Kidd then asked: you were concerned that Mr Tony Bouchahine might have been involved in the implementation of the fraudulent scheme?
Mr Rollinson replied: Yes, I was afraid he was involved.
Mr. Kidd then asked: What were the subjects that you were aware of that caused you to have this concern?
"The non-recording of transactions via Forum Finance, movements via the bank account worried me.
Mr Kidd told the court that another email, from April 2020, sent to Mr Rollinson and Mr Papas by Forum CFO Tony Bouchahine implied that Forum had to hide its transactions from its backers of external funds.
Mr Kidd asked Mr Rollinson: "Did you ask Mr Bouchahine why he wanted the information to be kept secret by various donors?"
Mr Rollinson replied: 'No, I didn't'.
Mr Kidd then asked, "Didn't it raise a red flag for you to hear the CFO say information should be withheld from donors."
"I did not read this email in this context."
Mr. Rollinson was also brought to a discount email sent to him by Brandon Chin, a junior member of the Forum's finance staff. Mr. Chin will also testify at the hearing. In the email, Mr. Chin explains how some of Forum's more complex funding deals have come about through various Forum entities, including the so-called secret society Forum Group Financial Services.
The email read in part: "Mainly for your reference, because I think some of these Tony's might not want too many parties to know that … [Forum Enviro Australia] customer invoices have been manually edited using the PDF editor to put FGFS name and details … they have contracts that are billed monthly and then processed and paid by FGFS (Forum Group Financial Services. )
Mr Kidd asked Mr Rollinson: Is it fair that you realized at that point that a Ponzi scheme had been implemented in connection with these equipment rentals?
Mr Rollinson replied: I don't know the exact definition of a Ponzi scheme, but for the record it looks like
The review continues …
The Business Briefing newsletter features important articles, exclusive coverage and expert opinions. Sign up to get it every morning on weekdays.