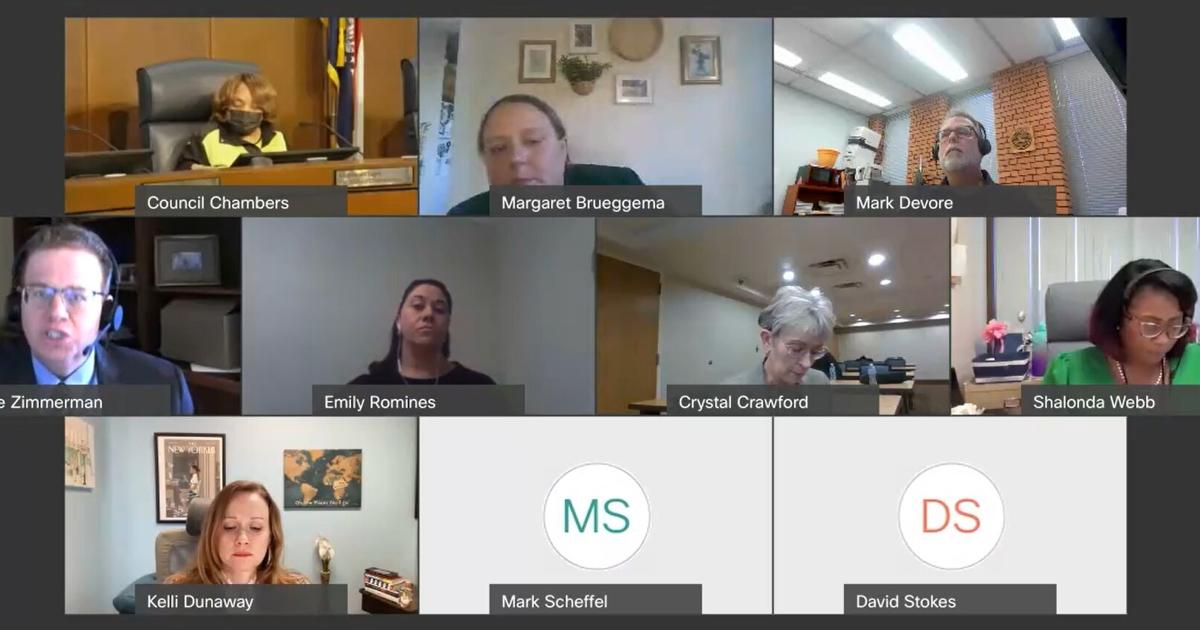 PACE lobbyists contributed to campaign as lawmakers mull program changes | Politics
CLAYTON — Lobbyists for a controversial clean-energy loan program approved last week by St. Louis County Council paid a total of $1,500 to three county officials late last year, according to state records.
Between September and November, Home Run Financing lobbyists donated $1,000 to County Executive Sam Page and $250 to Councilwoman Shalonda Webb, D-4th District. Byron DeLear, lobbyist and executive of the Ygrene Energy Fund, donated $250 to council chair Rita Days, D-1st District.
The contributions, small portions of each lawmaker's fundraising over the past year, came at a time when the county was considering changes to the Property Assessed Clean Energy, or PACE, loan program following a survey conducted by ProPublica, a non-profit news organization. .
The survey, published in the Post-Dispatch in April, found that some low-income residential PACE loan borrowers were hit with large tax bills they couldn't pay after agreeing to costly upgrades.
In the Legislative Assembly, concerns about PACE programs prompted a new law last year that requires the state's finance division to audit the PACE program at least once every two years and caps the amount that homeowners can borrow based on the appraised value of the home.
In the two months before the state law was passed, Ygrene had donated a total of $7,500 to six political action committees that supported Republican and Democratic state lawmakers. .
DeLear, a former Democratic candidate for state representative who contributed to a wide range of St. Louis-area Democrats, including Page and Days, was a co-founder of a PACE company that he sold in Ygrene in 2017.
A spokesperson for Ygrene declined to comment on the campaign contributions.
Days, who is running for re-election and faces a Democratic challenger in the August primary, did not return a voicemail requesting comment on the donation.
David Jackson, a lobbyist who represented Home Run Financing, donated $250 to Webb's campaign fund on Oct. 21. Webb was elected in November 2020 for a four-year term.
Jackson works for the prominent lobbying firm Gamble and Schlemeier. Jorgen Schlemeier, a partner at the firm, also donated $1,000 to Page's September 30 re-election campaign.
The society, which has been pushing for Home Run Financing since late 2020, represents dozens of state entities, including the Missouri Society of Anesthesiologists. page, one anesthetist is a former president of the organization.
Jackson said the company has a "hard policy" that customers do not make political contributions to lawmakers who weigh in on policy that affects them. He said his donation to Webb was part of building general relationships with lawmakers.
"Sometimes I will personally support someone as an individual that I've learned to build a relationship, but it's never tied to a specific issue," he said.
Neither Home Run Financing nor officials from the Missouri Clean Energy District, which has a contract with Home Run to administer PACE loans, had contributed to the campaigns, according to state records.
Richard Callow, Page's campaign spokesman, said Schlemeier is a longtime Page supporter with a wide range of clients. The two did not discuss PACE legislation, he said.
Webb did not return a request for comment.
In the county, the ProPublica report had prompted Councilwoman Kelli Dunaway, D-2nd District, to delay action on a bill she introduced in 2020 with Councilman Mark Harder, R-7th District, to allow the Missouri Clean Energy District, or MCED, does business in unincorporated areas of the county, competing with Ygrene.
In December, Dunaway said she was discussing the possibility of ending the program entirely, but the board ultimately voted unanimously Tuesday to allow MCED to do business in the unincorporated county of St. Louis.
In voting to expand the program, council members pointed to new county regulations that, in addition to a new state law, were intended to protect borrowers from financial risk. And they cited strong endorsement of PACE loans by NAACP and Sierra Club locals, who told the board during a hearing on January 25 they have signed community benefit agreements with PACE lenders to provide greater community oversight.
Representatives from Ygrene and MCED also presented a new list of 22 consumer protection policies that they promised to abide by.
Last year, at two hearings in May, the board was very critical of PACE loans. And County Assessor Jake Zimmerman urged the council to scrap the program altogether.
In September, a majority of the council rejected the reappointments of two members of the county's clean energy council and called for reforming the panel from the ground up. Months later, in December, Dunaway wrote a letter recommending the council end the program. Page, at the time, said he supported the idea.
And on Dec. 8, Ygrene hired Jeff Aboussie, a former St. Louis building and construction trades official, to its list of lobbyists, which includes DeLear and two other lobbying firms.
Aboussie said DeLear, a longtime friend, asked him to help the company "prevent this residential program from being phased out."
He said he spoke with Days, Webb, Harder and Councilman Tim Fitch, R-3rd District, to discuss the PACE program and helped organize testimony at the January 25 hearing, including data from Ygrene. that "less than 2%" of its borrowers were delinquent.