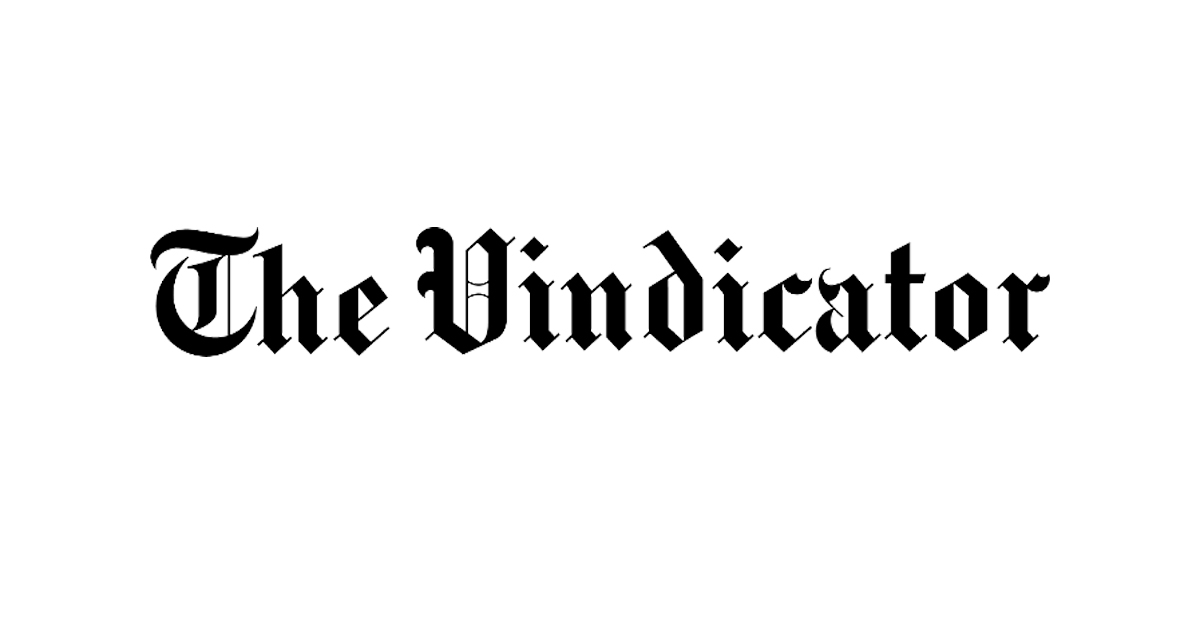 Little back pact forced | News, Sports, Jobs
Little forced pact
Most of the city
advice against imposing an agreement on street workers
By DAVID SKOLNICK
Personal editor
YOUNGSTOWN — A majority of Youngstown council members have said they will vote against legislation next week that would give the mayor the power to declare an "ultimate stalemate" in negotiating a contract with the Streets Department union and to forcefully impose the city's "latest, best and final offer". ."
Council members Julius Oliver, D-1st Ward; Samantha Turner, D-3rd Ward; Mike Ray, D-4th Ward; and Lauren McNally, D-5th Ward, told The Vindicator on Thursday they did not support the ordinance sponsored by Mayor Jamael Tito Brown.
Councilwoman Basia Adamczak, D-7th Ward, said she was "leaning down to vote for it."
Council members Jimmy Hughes, D-2nd Ward, and Anita Davis, D-6th Ward, declined to comment.
Ray and McNally said this was the first time they had heard of a request from the administration for the council to support legislation to impose terms and conditions of employment on a union.
"It's not negotiating in good faith," McNally said. "I want to leave the door open to negotiation. I am a "no". Get back to the negotiating table instead of putting your fist on the table and making demands.
McNally said it's not unusual for there to be disagreements in negotiating union contracts.
"What's rare is for one part to say, 'I'm done,'" she said. "I am shocked by this. I am shocked that the administration is doing this.
Ray said: "I would not be in favor of this legislation. I want the union and the administration to unite. In my experience (in almost 12 years on the board), the two parties come to an agreement. We have never seen one come to us like this. They have to keep working on it.
SEE YOU WEDNESDAY
Council is due to meet on Wednesday to consider this bill. The Finance Committee will meet on Monday to discuss the agenda, including this proposal.
"The sticking point is the (union's) ability to negotiate, which this legislation would take away," Oliver said. "They absolutely should be able to negotiate and renegotiate."
Although Oliver wants to discuss the matter with his colleagues, he said he objects to giving Brown that kind of authority.
"If the administration had the power to ignore the city council, they would," Oliver said.
Turner said, "It's the city's right not to completely agree with the union. I hope that the union leadership will reach a fair agreement for both parties.
She added: "I have to support the union's decision not to accept this offer, and I hope we can come to an agreement with the union which is open to both parties. I would vote no on that.
Adamczak said the administration "has gone to great lengths to reach an agreement" with the union and "is willing to continue negotiations." It seems to be right. I'm leaning to vote for it.
THE OFFER
The city's "last, best, and last offer" was a 2% increase this year and 2.5 annual increases in 2023 and 2024. This year's increase is not retroactive. Instead, the proposal calls for a lump sum payment of $500.
The legal department provided the city council with "talking points" on contract negotiations on Thursday. In it, he mentioned that the lump sum was being offered "because many employees' compensation will increase significantly due to immediate job advancements."
The previous contract expired on December 31.
The union voted 22 to 1 on Monday against the contract. The final offer was made on July 7.
Union members will hold an information picket Monday outside City Hall about 90 minutes before the start of the council's finance committee meeting.
The wage increase percentages are consistent with what the city has granted in new contracts to other unions.
In addition, the city has proposed to increase the hourly wage for a laborer or entry-level driver from $13.94 per hour to $16 per hour and to increase it to $16.75 from per hour for those with a Class B commercial driver's license.
This would represent a starting salary increase of 14.8% and 20.2% for those with the specialty license. When the city approved new contracts with the fire and police patrol unions earlier this year, it raised starting salaries by 46% and 27%, respectively.
As the City made its "last, best, and final offer," Chief Legal Officer Jeff Limbian said, "The City will always be interested in coming back to the table. We want clear lines of communication and open dialogue.
He added: "The union needs to start being reasonable."
The city's 'last, best and last offer' was better than an investigator ruled in May in a non-binding decision rejected by the union that included 2% annual raises and a starting salary increase to 15 $.75 per hour. The raises and starting salary in the investigator's report were originally proposed by the city.
"HUGE" PROBLEMS
Salaries are a big issue, but those related to staffing levels, vacation and sick leave "are huge," said Steven Anzevino, president of Teamsters Local 377, which negotiates contracts for street service. .
Anzevino did not rule out the possibility of a strike but said it had not been discussed.
The street service currently has 24 employees, including 18 to 19 who can drive snow plows, he said. Seven years ago, that number was 36.
Due to low staffing levels, the city wants to limit vacations and eliminate overtime pay if a street service employee has to report to work due to illness, Anzevino said.
The city wants to eliminate holidays during the months of December, January and February — when snow removal is most needed — except to allow it when the forecast does not call for snow, Anzevino said. That exception would mean vacations could only be scheduled a few days in advance, he said.
The current contract also gives city management the discretion to take vacations for the rest of the year and with staff numbers this low, Anzevino said that could mean street service workers wouldn't have holidays or at least that they would be strictly limited.
The contract reads: "Vacation requests are subject to the operational needs of the employer" and "the city reserves the right to allocate the vacation schedule in order to ensure the smooth operation of the service".
In the Legal Department's talking points, it is stated, "The City cannot voluntarily give up its ability to effectively manage the day-to-day operations of the Street Department in a manner that meets the needs of the people who live and work here."
The city also requires some street service employees to work 12-hour days for 21 straight days in the winter.
The city wants to eliminate overtime for workers if they take a sick day during a pay period, Anzevino said. Without holidays and having to work 21 days in a row, a worker is bound to be exhausted and if they take a sick day, overtime is lost, he said.