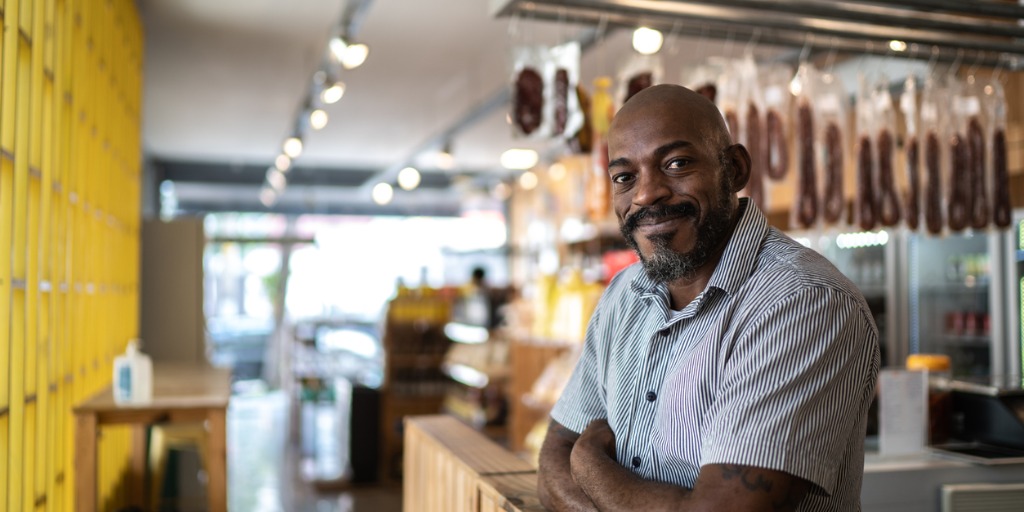 How to get financing for a business
Small business financing can be essential in starting or growing a small business. But securing financing for a business can be confusing. Find out how to get the financing you need:
Determine the amount of financing you need
Evaluate business financing options
Find out what it takes to get business financing
Where to find business financing
Learn How To Get Money-Free Business Financing
Determine the amount of financing you need
One of the most difficult decisions you will make in your business is obtaining financing and, if so, by how much. To do this, you will need to take into consideration:
Use of funds. How will you use the money you borrow? Detailed projections will be helpful here.
How much can you afford? How much can you afford to pay with the funds you borrow? Be sure to consider how the new payments will affect your cash flow.
What will be the ROI of your funding? In other words, how will you use the funding to make more money?
Tip: Your SBA resource partner (SCORE, SBDC, or SBTDC) can help you create a business plan that will guide you in these decisions. Find free help at SBA.gov.
Evaluate business financing options
There are many financing options available for your business. Here's a look at the most popular types of financing to consider:
Business credit cards
Available to business owners with good to excellent credit (including startups), business credit cards offer a flexible line of credit that can be useful for short-term cash flow needs. Consider a credit card with a 0% welcome offer to provide interest-free financing.
Credit line
A line of credit will give you business funds that you can access when you need them. Ideal for meeting short-term cash flow needs.
Term loan
Borrow a fixed amount of money for a given period. Payments are also often fixed. Ideal for specific projects with a defined timeline.
SBA loan
There are over ten different SBA loan programs that offer funds that can be used for working capital, equipment finance, real estate, and a variety of other purposes. The prices and conditions are excellent. Ideal for business owners with good credit who have had difficulty obtaining financing elsewhere.
Merchant cash advance
One of the fastest financing options, Merchant Cash Advances are income-based. The business receives an advance on future income and the funding is repaid daily or weekly. Ideal for high turnover companies that need very fast financing.
Invoice financing
Businesses that regularly invoice other businesses (B2B) may be able to obtain financing more quickly through invoice financing or factoring. The finance company advances the company funds on the invoice and either the company will reimburse the financing or, in the case of factoring, the finance company will collect directly from the company that owes the invoice (factoring ).
Equipment financing
Obtain financing for the purchase of equipment. Leasing is another option for getting equipment without a lot of money up front. Ideal for businesses that need to get equipment and also save money.
Crowdfunding
Borrow or collect money from many people using crowdfunding platforms. With four main types of crowdfunding and plenty of platforms, you can find one that's right for your business. Ideal for companies with an exciting project or business plan, or a loyal following.
Microcredits
Small loans (generally less than $ 50,000) for businesses that have difficulty qualifying for traditional financing. Often made by non-profit lenders seeking to help underserved entrepreneurs (such as low-income, minority, rural or women-owned businesses). Ideal for businesses needing a little capital.
Subsidies
Small Business Grants provide funding that does not have to be repaid. There are many grant programs available from private organizations; foundations; local, state or federal government agencies; or economic development organizations. Ideal for businesses that meet the criteria of the granting agencies.
Sellers
Get payment terms (like net-30 terms) with vendors. Ideal for businesses looking to improve their cash flow.
Angel investors and venture capital
Firms with high growth potential may be able to secure financing from investors, including angel investors and venture capitalists. However, venture capital funding is difficult to obtain and will require the abandonment of the company's equity capital. Ideal for businesses with a high likelihood of growing quickly.
Find out what it takes to get business financing
Most small business financing decisions are based on three main factors:
Income
Credit
Time in business
Any of them can make or break a small business loan application, so let's take a closer look.
Income
Lenders like to see that companies have a solid track record of earning money. Minimum income requirements vary, but many lenders will want the business to generate, on average, at least $ 10,000 in income per month. They may require copies of small business bank statements and / or business tax returns to verify income.
A business bank account is essential if you want to increase your chances of qualifying for small business financing.
In a moment, we'll talk about options for businesses that don't make money.
Credit
It is very common for commercial lenders to check the personal credit scores of business owners and some lenders to check business credit. Credit requirements vary, but for traditional lenders (like banks), you'll generally need good credit with credit scores of at least 680-700 or higher.
Business owners with poor credit scores may still be eligible for financing that does not require good credit, including crowdfunding, invoice financing, or cash advances to merchants. Some loans are more flexible in terms of credit, especially equipment financing and microloans.
Time in business
It is not uncommon for lenders to require at least 12 to 24 months of activity before granting a loan. Some lenders will lend to businesses with only 6 to 12 months of activity; they generally require high income.
Startups will have a harder time securing funding, but there are options including business credit cards, microloans, crowdfunding, and vendor terms. Some SBA loans are made available to start-up businesses, but good credit and a solid business plan will likely be required.
Learn How To Get Money-Free Business Financing
Whether your business is a new business that isn't making any money yet, or an existing business that suffers from a decline in sales, it can be difficult to get financing without income. If seed money won't get you far enough, you may need to get creative in finding money for your business.
Options for cashless entrepreneurs can include crowdfunding, small business credit cards, supplier finance, microloans, grants, and equipment finance. Friends and family are also a traditional source of funding for many businesses, especially when they are young.
Where to find business financing
There are a number of sources of financing that small business owners can consider when trying to raise money or get a small business loan.
Banks and credit unions often offer low interest rates and excellent repayment terms. Traditional bank loans also usually have high eligibility standards and will require good credit.
If you are looking for crowdfunding, there are many crowdfunding platforms; much more than just a kickstarter or indiegogo that you may be familiar with. Download a free list of crowdfunding sites at Crowdfundbetter.com.
Online lenders can often make decisions quickly. The rates will be higher than those of the banks, but the application process will be considerably simpler.
Online loan markets can match borrowers for small business loans based on qualifications, making it easier and faster to find a loan.
If you're hoping to get an SBA loan, you probably won't be applying on SBA.gov. With the exception of disaster loans, the US Small Business Administration does not make loans, it guarantees them. Instead, you will go to participating lenders such as banks or nonprofit community development financial institutions.
class = "blarg">