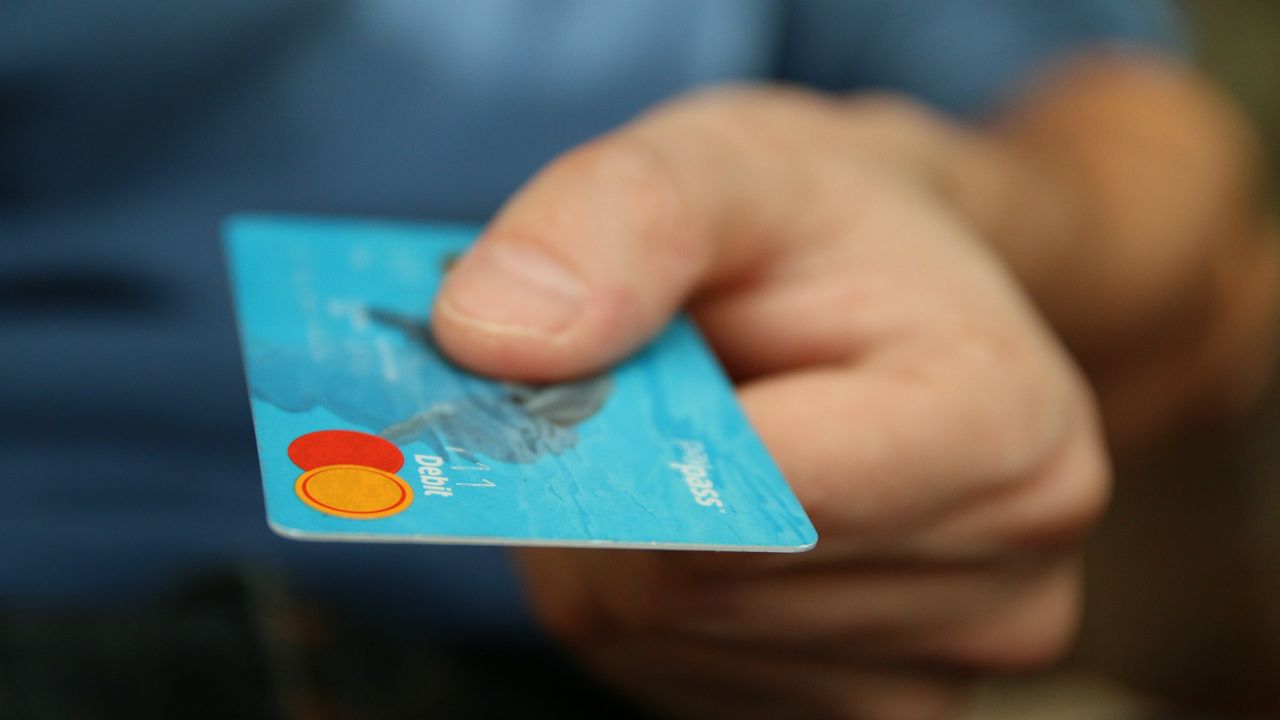 Gun purchases with a credit card may soon be easier to track
Gun purchases made with a credit card may soon be easier to track after an international body created a specialized code that records sales.
For Democratic officials who have sought to stem the tide of violence and gun trafficking in New York, the move is being hailed as a way to end mass shootings and illegal purchases. But gun rights supporters and arms dealers themselves are worried about the impact this will have on their rights and their businesses.
New York officials, including Attorney General Letitia James and dozens of state lawmakers, have pushed credit card companies to designate a special code for gun purchases following a series of mass shootings, including at a supermarket in Buffalo and an elementary school in Uvalde, Texas.
"It's really an early notification system for the worst gun crimes we've seen in years," said Sen. Brad Hoylman. "Some of these mass shooters never expect to pay back the purchase of ammunition or firearms because they have a death wish."
The change would not affect law-abiding gun owners, but instead could be used by authorities to prevent another gun-related tragedy, Hoylman said.
"It's a message to those who would wish to cause harm through a mass shooting that they are going to be noticed and federal and state authorities will be notified," Hoylman said.
In recent months, New York lawmakers and Governor Kathy Hochul have successfully approved new gun laws, including a measure raising the age of ownership of a semi-automatic rifle from 18 to 21. years and an extension of the state's "red flag" law that aims to keep guns. away from people considered dangerous to themselves or others.
However, monitoring purchases on credit requires action by the private sector. And gun dealers and gun rights supporters view the pressure to monitor purchases very differently.
"I think it's going to affect us because people will be reluctant to use their credit cards; people will be scared of what's going on," said Greg Serafini, owner of Upstate Guns and Ammo.
The change could mean more cash transactions for his business, creating potential danger when carrying more cash, he said. Serafini has not ruled out expanding call options to include cryptocurrency.
"Any business that regularly deals with cash needs to transport that cash securely," he said. "And with the Governor's new restrictions on where you can carry a gun, it creates a hell of a problem for everyone, because where do you go? How do you transport that money? How do you do it in safe?"
Tracking gun and ammunition purchases will demonize law-abiding people, Serafini said.
"They make their money legally and how they choose to spend it is their business," he said. "My rights are nobody's business."