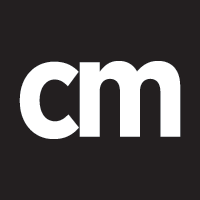 Central Maine business notes: Colby appoints director of Lunder Institute of American Art
WATERVILLE — The Colby College Museum of Art has announced that Erica Wall will become the new director of the Lunder Institute for American Art. A creative, collaborative and dynamic educator, curator and arts leader, Wall brings a wealth of experience in community development to Colby, where she will advance the Lunder Institute's mission as a leading incubator and organizer of scholarship and of artistic practice in a way that advances the way American art is understood and how it is studied, taught, interpreted and made.
Wall comes to Waterville from North Adams, Massachusetts, where she serves as executive director of arts and culture at the Massachusetts College of Liberal Arts. Previous experience included founding a gallery that gave emerging artists the opportunity to exhibit their work, connected them with long-term curators and patrons, and allowed them to build an artistic community and a support frame. She has also served as a museum educator at the Museum of Contemporary Art in Los Angeles, the J. Paul Getty Museum, the Crocker Art Museum, and the Museum of Fine Arts in Boston.
She begins her new position at the Lunder Institute on July 1.
Jacqueline Terrassa, Carolyn Muzzy Director of the Colby College Museum of Art, said Wall will develop the Lunder Institute and relate it more broadly to the field of American art and contemporary art, emphasizing the principles of access and equity. She will also help Colby continue his efforts to integrate and grow the arts on campus, engaging students in national and global conversations about art and key issues of our time. With research, gathering and studio spaces in downtown Waterville at Greene Block + Studios, the Lunder Institute is informed by place and works collaboratively and in the community as it seeks to expand who shapes art American and alters its contours, while demonstrating the value of art as a public good.
"I am thrilled that Erica is now leading the Lunder Institute and becoming a member of the Colby Museum's senior team," Terrassa said.
Wall came to Colby during a period of artistic momentum on campus and in the community. The Greene Block + Studios opened last fall in downtown Waterville, the Paul J. Schupf Art Center is under construction and will open early next year, also downtown, and the Gordon Center for Creative and Performing Arts will open on campus in the fall of 2023.
Wall said she was looking forward to beginning her work with the Lunder Institute.
"I am thrilled and honored to lead an institute that provides the community with the opportunity to engage in discussions and explorations that celebrate, challenge, and illuminate the many layers of American art, its past, its present, and its future," Wall said.
The 11th Civil Support Team changes hands
The 11th Weapons of Mass Destruction Civilian Support Team held a change of command ceremony on May 6, during which Lt. Col. Paul Bosse handed over command to the incoming commander, Major Ian Hepburn. The ceremony took place at the unit's headquarters in Waterville, according to a news release from the Maine National Guard.
"I can't think of a better officer to lead CSE through all the challenges ahead," Bosse said in his remarks. "Not only is Major Hepburn a tactically competent leader, he is of the highest quality personality and cares deeply for those he leads. The unit is in good hands.
Hepburn thanked Bosse for his years of friendship and collaboration, as well as maintaining a high level of readiness and esprit de corps within the unit.
"I'm thrilled to be part of this team again," said Hepburn, who previously served as the 11th's deputy commander. "Few units within the Armed Forces have the word 'team' in their title, and it is significant that it is part of that unit's title. We are not a troop, battery, detachment or squadron – we are a team. This mindset and ethics guide what we do.
The 11th CST is comprised of 22 active duty Soldiers and Airmen who support local, state and federal emergency management and response agencies in Maine and the Northeast region. The unit specializes in supporting national authorities during incidents involving potential chemical, biological, radiological, nuclear or explosive threats.
University Credit Union donates $2,000 to UMaine in Augusta campus pantries
The University Credit Union presented checks to the University of Maine at Augusta totaling $2,000 for its student-run, campus-sanctioned pantries at its Augusta and Bangor campuses, respectively. , according to a press release from the credit union.
The Augusta campus check for $1,000 was presented to Sal Cardinale, president of the UMA Student Government Association, for his student-run campus pantry, The Community Cupboard. A check in the amount of $1,000 was presented to Food for Thought Student Coordinator Jess Patterson for the Bangor Campus Food for Thought Pantry.
For the past five years, UCU has raised funds for its Ending Hunger in Maine campaign to support local food pantries on campus and in local communities across the state. Meanwhile, UCU donated $8,316.44 to the UMA Augusta and UMA Bangor campus pantries in addition to other donations across Maine.
UCU donations will allow the Community Cupboard and Food For Thought to complete their offerings. Current supplies are obtained through funding from the Hunger Dialogue Grant, as well as SGA funds allocated to the Community Cupboard and in-kind and monetary donations to the Food for Thought pantry. The Food for Thought pantry also has a partnership with the Good Shepherd Food Bank of Maine and receives vegetables from the UMA Bangor Community Garden.
Inland Hospital Nationally Recognized with an "A" Hospital Safety Rating
WATERVILLE – Northern Light Inland Hospital has received a Leapfrog "A" Hospital Safety Rating for Spring 2022. This national honor recognizes Inland Hospital's achievements in protecting patients from preventable hospital harm and error, according to a hospital press release.
"We are thrilled to receive this honor, and it is wonderful that it is being announced during National Hospital Week," said Tricia Mercer, President. "We celebrate our employees for their dedication to our patients and the A award is the icing on the cake! It is the recognition that the constant attention of staff to the safety of our patients makes a difference. We couldn't be prouder!
The Leapfrog Group, an independent national monitoring organization, assigns an "A," "B," "C," "D," or "F" grade to general hospitals nationwide based on more than 30 national performance measures reflecting mistakes, accidents, injuries and infections, and the systems hospitals have in place to prevent harm.
The Leapfrog Hospital Safety Grade is the only hospital rating program based exclusively on hospital prevention of medical errors and patient harm. The rating system is peer-reviewed, fully transparent, and free to the public. The grades are updated twice a year, in the fall and in the spring.
"As our health care system continues to feel the strain of the pandemic, I thank the staff and management of Inland Hospital for their continued commitment to patient safety, day in and day out," said Leah Binder, President and CEO of Leapfrog Group. "An 'A' safety rating is an outstanding achievement, and one that is not possible without a 24/7 effort by all healthcare personnel to protect patients from harm. This community should be proud.
Four executives join Maine State Credit Union
AUGUSTA – Maine State Credit Union has hired four new employees – Ariel Carron joins as marketing specialist, Nichole Lee is the new branch manager in Waterville, Jason Hilt as vice president of finance and Chris Kovacs will lead the effort commercial banking in Portland.
Carron will report to Jennifer Roper, Vice President, Marketing and Communications. Carron will oversee the organization's social media and digital marketing efforts in his role. Prior to joining Maine State Credit Union, she worked at Downeast Toyota.
Lee will report to Shane Abbott, senior vice president and chief retail officer. In his role, Lee will manage the day-to-day operations of the branch and help raise awareness of Maine State Credit Union in the Waterville community. Prior to joining us, she was a branch manager at Camden National Bank.
Hilt will report to Erin Campbell, senior vice president, chief financial and personnel officer. In this role, Hilt will manage the day-to-day activities of the accounting team and help increase the efficiency of the organization. Prior to joining the Maine State Credit Union, he worked at the Lisbon Community Federal Credit Union.
Kovacs will report to Bruce Harrington, vice president and director of commercial loans. In his role, Kovacs will help grow business banking in Cumberland County. Prior to joining the organization, he worked at Bank of America.
"Our organization is growing and we're thrilled to have such talented people join our team," said Stephen Wallace, executive vice president and new managing director. "Ariel, Chris, Jason and Nichole bring a wealth of experience with them, and I'm excited to see the contributions they will make to Maine State Credit Union."
For more business news, visit CentralMaine.com.