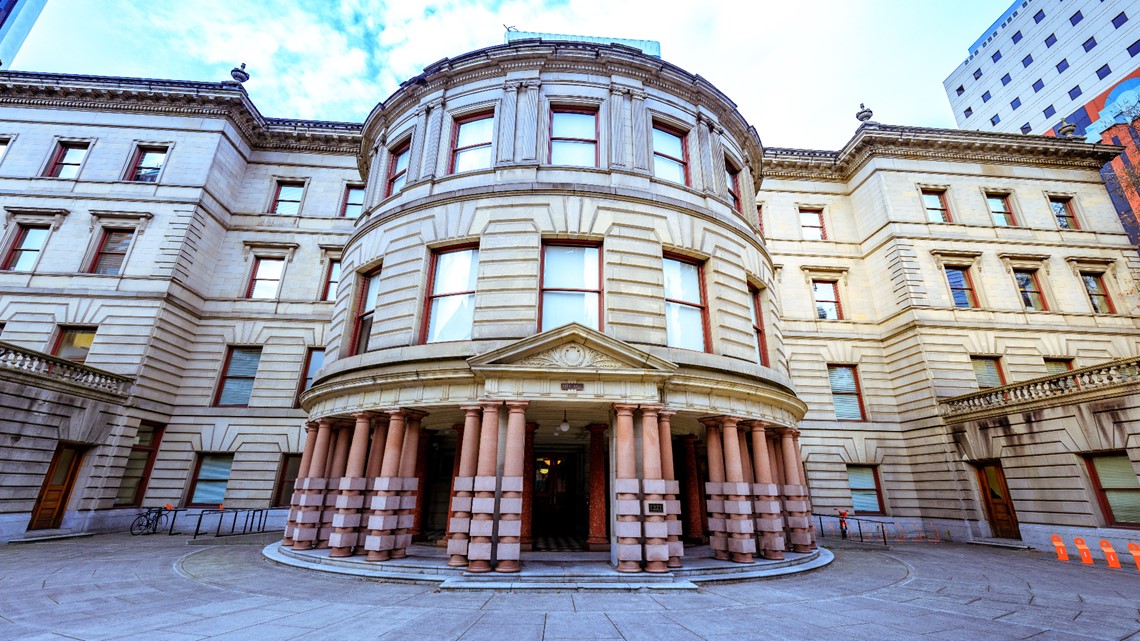 Audit finds problems with Portland's money-raising strategy
The city audit follows a KGW series called "The Cost of Collections" examining the city's aggressive tactics to force people to pay.
PORTLAND, Ore. — The city of Portland is making it even harder for those who can't pay their bills because of the way it tries to collect debts. A city ​​audit found that Portland's inconsistent and uncoordinated approach to collecting taxes, fines or fees can be confusing and even harmful.
"For some people, unpaid bills can quickly turn into heavy debt and hurt credit ratings," the city audit explained.
An audit team found that there is no single city-wide policy for collecting money from those who owe. Instead, the city uses a patchwork approach where each office has its own process. There are no guidelines or standards for offices to follow.
"The city's collection policies are inconsistent across offices and people could be caught up in a confusing maze of letters, additional fees and penalties," said KC Jones, director of audit services.
RELATED: 'It's Not a Human System': City of Portland Sends Low-Income, Homeless People to Private Collection Agency
The audit found that some offices used aggressive tactics or applied additional charges for unpaid bills, there were inconsistent options available for those struggling to pay their debt and collection letters are often confusing, especially for those with limited English proficiency.
"We saw many areas where the city could do more to help people understand what their obligations were," Jones said.
The city audit follows a KGW series in 2019 and 2020 called The Cost of Collections examining the city's aggressive tactics to force people to pay, including the use of a third-party debt collection agency.
RELATED: City leaders call for review of debt collection practices after KGW investigation
The audit report recommended the development of municipal standards for collections.
The audit team recommended a consistent collection process, including the timing and content of collection letters, how additional charges are handled, the availability of payment plans and waivers, and protocols to across town to send overdue accounts to a collection agency.
City auditors also suggested that collection letters be easy to understand and translated into other languages.
"These inconsistencies are particularly detrimental to those who are not fluent in English and may have difficulty understanding legal notices written in an inaccessible language," Unite Oregon, a social justice nonprofit, wrote in a statement calling to a change in the city's collection tactics. "Having multiple offices using different collection procedures creates confusion and presents a particular challenge for immigrants and refugees.
The hardship process for those who cannot pay should be consistent and easier to access. Additionally, the audit team recommended that the city consider consolidating the collections.
RELATED: Portland sent 14,600 people to private collection agent for unpaid arts tax
In 2005, the city council approved the establishment of the Office of Revenue (now called Division of Revenue) and centralized collection staff from various offices. The coordination was short-lived. Following a change in elected leadership and a disagreement over how to collect revenue and provide customer service, consolidation fell apart and the city reverted to the patchwork approach.
"The 'inconsistent and uncoordinated' revenue collection audit finding we have today is a direct result of the city's failure to complete the 2005 consolidation," wrote Tom Rinehart, Executive Director of the Office of Management and Finance in a letter in response. to the municipal audit. "We believe it is high time to revisit the issue of centralizing revenue collection."